1439 Buckajo Rd
Buckajo NSW 2550
Clearance Sale
CLEARANCE SALE - SUNDAY 24th FEBRUARY, 2019 - 11:00am
Viewing from 10:00am Sale day
Cash or Cheque on day of Sale (No Eftpos)
Catering by Buckajo Fire Service
Contact: David Armstrong 0412 623 140 or Henry Kornman 0428 928 432

2010 TD95D New Holland tractor
500L diesel drum
Disc mill
Ford truck (no rego)
Post driver
Cattle crate (for ute tray)
Farm Tech 175 muck spreader
Syrup tank
Chisel plough
Pipe layer
Feed bins
Hay rack
Calf troughs
Bale hugger
8x5 calf trailer
6x4 box trailer
2x Honda 4WD bikes
Toro zero turn ride on mower
Hark smoker
TruTest cattle scale
300 gallon vat
Carry all
Calf feeders
Roller
Spray tank
Silage feedout wagon
Silage grab
Rotary hoe
Side topper
Farm trailer
Hay rake
Hay forks
Slasher
Tools & sundry items
+ lots more!
Can I afford 1439 Buckajo Rd?
With access to the best on offer from 30 lenders and complete support and advice from pre-approval to settlement, you can trust an Elders Home Loans broker to find a quick and simple solution.
Get a Quote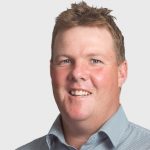 Elders Real Estate Bega
Enquire about 1439 Buckajo Rd, Buckajo, NSW, 2550